Salesforce Community Cloud Implementation
Salesforce
Salesforce is a well-known American Customer Relationship Management (CRM) software company. Salesforce provide platform for services, sales, marketing, E-commerce groups all across the world. Salesforce is world leader in CRM Platform.
Customers, partners, and future customers may all benefit from Salesforce's cloud-based services. Read more
What is Community Cloud?
Salesforce's Community Cloud is an online social platform that provides companies with about everything you could need for the day-to-day running of your business, from sales and marketing opportunities to sharing data with co-workers, posting about stuff you're interested in or asking for advice. You can track your performance; find customers and more on Community Cloud.
Benefits of Community Cloud:
Salesforce's Community Cloud using a cloud-based system is very intuitive and easy to work with. It is particularly useful for businesses that want to grow their online presence without being constricted by any limitations initially.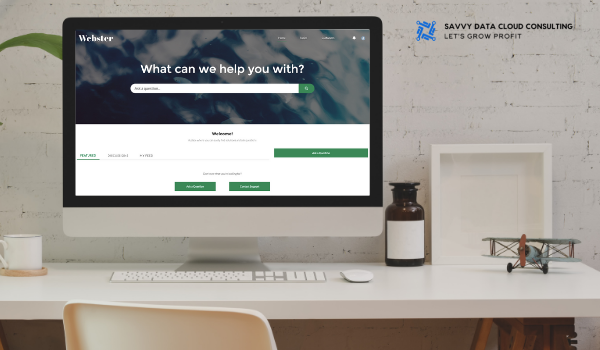 Features
Salesforce's
Community Cloud
Business Integration
Build a community and keep it in everyone's best interest with system. Data you collect will help your customers create issues, partners can update opportunities and leads, employees can access files.
Personalization
Community Cloud connects its users seamlessly with other members as well as experts, organizations, and content that best suit their needs. This ensures every person has the highest chance for success!
Customization And Branding
You can customize and make it all your own. Create simple and interactive UGC (user generated content) with a touch of gamification, if desired, to engage them in ways beyond blogging.
Data Sharing
Product experts are very helpful because they can connect your partners together and allow them to access information related to the products so that they can make their decisions right away.
Sales Force Automation
In a community cloud you can share contacts and lead information with partners. You can even synchronize business applications across multiple third-party vendors simply by connecting them.
Knowledge
A knowledge is super helpful for any company, especially a growing one. Customer support team can go through the articles and FAQs about any problems that may arise for customers.
Case Escalation
Community support representatives can help customers create their case by answering questions directly. Cases can be automatically escalated based on matching keywords. Agents can answer within the community, or privately.
E-Commerce
As an online based business, you have a great deal of purchasing opportunities that could quite possibly create many additional alternatives for customers to research, buy, compare and ultimately enjoy your online products.
Mobile
Using community cloud, you can collaborate from anywhere, on any device. You can use mobile app via an interface which looks good and runs smoothly across all devices (both smartphones and desktops).
Need any help?
Book a Free consultation
Are you considering a customer relationship management system (CRM)? Do you want to develop your business into a digital enterprise? Are you considering making the switch to the cloud? Please contact us and ask to see a demonstration of our services from one of our consultants.