Introduction
Data science is a hot topic and an exciting field. We all know that. But, while it's exciting, it's also getting more complex every day. The world of data science has expanded exponentially over the past decade, and as a result there are more tools and resources out there than ever before—but far fewer experts who can help you navigate this maze of new technologies. Our team at Savvy Cloud is comprised of some of the top experts in their respective fields and together we provide premium-level consulting services for your next data project!
Data Science is the most exciting field of our time.
Data Science is the most exciting field of our time. It's also one of the most important, and businesses both large and small are quickly realizing that data is everything.
In fact, when it comes to data science and analytics services, businesses need more than just an analyst or developer–they need a partner who can help them make sense of all this information by providing value-added insights into their business operations.
Data scientists have become indispensable because they can use their knowledge of mathematics and computer science to solve problems with data in ways that other professionals cannot do on their own or with traditional software packages alone. In addition to being able to generate useful insights from raw data sets (or "big" data), these individuals possess skills related specifically towards finding patterns within those sets which would otherwise go unnoticed by less-experienced individuals working within industries such as finance or marketing."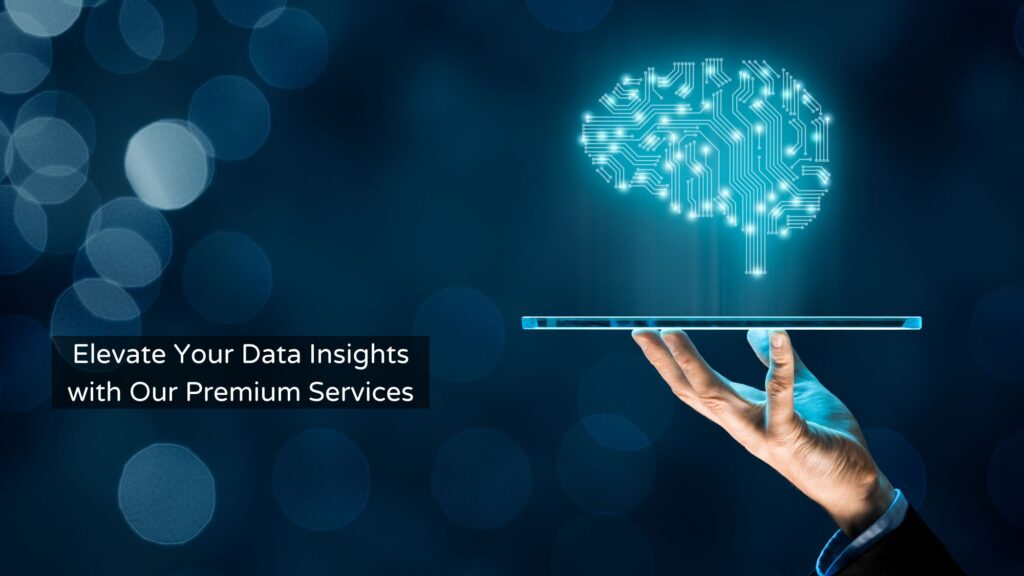 The world of data science is growing more complex every day.
The world of data science is growing more complex every day. The amount of data in the world is growing exponentially, and with it comes the need for more talented data scientists. You may be wondering how you can compete with companies who have been hiring these specialists for years, but we have some tips that will help you stand out from the crowd.
First off, make sure your company has a clear understanding of what it wants from its next hire. Are they looking for someone who can create algorithms to predict customer behavior? Or do they want someone who can turn raw data into actionable insights? Depending on what role you're interviewing for at this stage will determine which skills are most important during an interview (and therefore what questions should appear on your resume).
Second: remember that while there may be plenty of qualified applicants vying for one position within this field right now–it doesn't mean there won't still be opportunities available later! Your best bet here would probably be making yourself known through networking events or conferences where other professionals gather regularly; once again though – don't forget about those soft skills we mentioned earlier…
It's no longer enough to know only one programming language or type of algorithm.
It's no longer enough to know only one programming language or type of algorithm. As you advance in your career, you'll find yourself working with a variety of tools and technologies, which means being able to communicate clearly about the math behind your work is essential.
If you're interested in becoming a data scientist, this article will help explain why knowing multiple programming languages is important–and how it can help elevate your career opportunities!
You must have a broad understanding of all these different aspects of data science in order to be successful in this industry.
Data science is a broad field. It's not just about the data you collect and analyze, but also about how you interpret that information and use it to inform your business decisions. For example, if you're working in marketing and want to know more about customer behavior in order to improve your campaigns' performance, then knowing how to use machine learning algorithms will help you make better decisions because these tools allow us as humans (or even non-human entities) to make predictions based on past trends or patterns.
However, there are many other aspects of data science that go beyond just collecting information from various sources online or offline:
You need an understanding of all these different aspects of data science before starting out as an analyst/consultant yourself!
Our top-notch data science consulting services include:
Data Science Consulting and Implementation
Data Science Training
Data Science Consulting
Data Science Project Management
Learn more about how Savvy Cloud can help you with your next data project!
We're a data science consulting firm that helps businesses turn their data into actionable insights. Our team has been helping companies across a wide range of industries use their data to make better decisions and increase profitability for over five years.
If you are looking for assistance with your next project, we would love to hear from you!
Conclusion
With our premium data science consulting services, you can fully leverage the power of your data. We offer a variety of solutions that will help you get started with your next project, whether it's big or small. Our team has been working with companies around the globe for over ten years and we're here to help!